Guide to International Family Law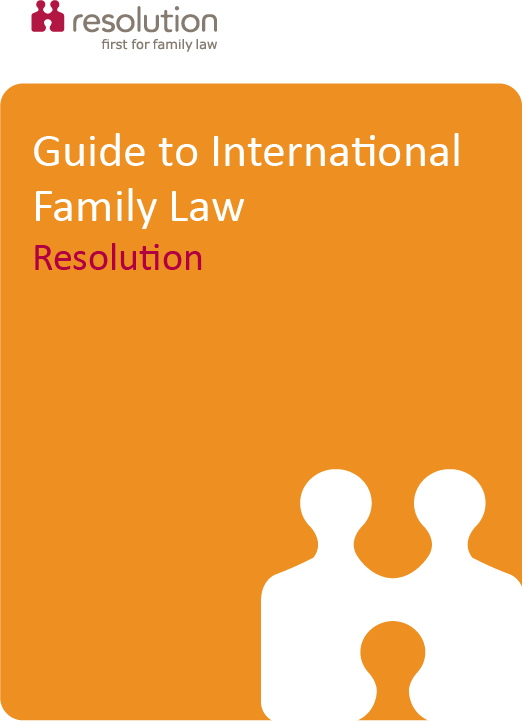 Resolution's International Committee launched its brand new online "Guide to International Family Law" at national conference on 18th April 2015.
Family courts in the UK are increasingly dealing with international family law cases – much more so than even just a few years ago.
This is so not just in the Royal Courts of Justice in London, but in regional registries of the family court throughout the land.
Solicitors, barristers and Judges need to look at Resolution's new online Guide to International Family Law before they take their next case, because hidden international issues may fundamentally affect procedure and outcomes for families.
The publication covers core issues in international family law such as:
International practice issues
Recognition of foreign marriages
Forced Marriage
Marital agreements from an international perspective
Jurisdiction and stays: divorce and finance
Divorce jurisdiction within the UK
Child maintenance: Schedule 1 and the Child Support Act
Financial relief after foreign divorce: Part III of the MFPA 1984
International service
Freezing injunctions
Swearing of documents and the taking of evidence abroad
Trusts
International aspects of pensions
Enforcement
Children: Jurisdiction and Stays
Children: Applicable Law
Child abduction
International relocation and leave to remove
Surrogacy
International adoption
Refugee, displaced, abandoned and trafficked children
---
Access to this publication is available to members only.
Find details on how to login in the members' area of the Resolution website